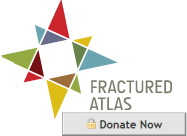 Clink on the "Donate Now" button to use a credit card to make donations to Brass of Peace.
Brass of Peace is a sponsored project of Fractured Atlas, a non-profit arts service organization. Contributions for the charitable purposes of Brass of Peace must be made payable to Fractured Atlas only and are tax-deductible to the extent permitted by law.
Patrons to 2019-2020 Brass of Peace. We Thank you!
Patti and Robert Reid, Joseph Dubas, Alex Chisholm, Diann & Jim Hritzo, Rex Richardson, Robert Singer
And thank you, Rich's Web Design!