Sylvia Alimena Bio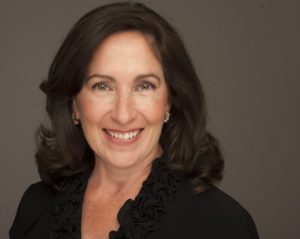 Sylvia Alimena is now in her 32nd season as Music Director and Conductor of Brass of Peace. A native of Long  Island, New York, she began playing the french horn in the Hicksville Public Schools at the age of nine. Ms. Alimena considers the help and encouragement from her public school teachers a major impetus in persuing a career in music. She was awarded a full scholarship for her first private lessons at age 15 with Arthur E. Goldstein, formerly of the Chicago Symphony Orchestra.
Ms. Alimena continued her musical studies at Boston University and was a pupil of Harry Shapiro of the Boston Symphony.  In 1981, she was a first-place winner of the Boston University Concert-Aria Competition, and in the summer of that year was awarded a fellowship at the Tanglewood Music Center.
In 1980, Ms. Alimena began her professional career in Boston as a member of the Boston Ballet Orchestra, the Boston Pops Esplanade Orchestra, the Beacon Brass Quintet, and as Principal horn of the Boston Lyric Opera and the New Hampshire Symphony.  Her solo and offstage performances in the Boston Lyric Opera's 1983 New York and Boston productions of Wagner's Das Ring Des Nibelungen were critically acclaimed in the Boston Globe as "not only note perfect, but insouciant in the notoriously difficult solo" July 30, 1983. In November of that year, the Beacon Brass Quintet made its Carnegie Hall debut as the only brass quintet ever to win the coveted Concert Artists Guild Award.
After spending one season with the Utah Symphony under the baton of Joseph Silverstein, Ms. Alimena arrived in Washington in the fall of 1985 to take the post of second horn of the National Symphony Orchestra under Mstislav Rostropovich. Her conducting career began in January of 1990 when she was asked by Brass of Peace founder, Gilbert Mitchell to take over the helm of Brass of Peace,
Ms. Alimena served 20 years as founding Music Director and Conductor of Eclipse Chamber Orchestra, an orchestra composed of 22 NSO members.  In her role as Music Director,  Ms. Alimena has conducted over a dozen world premiere works commissioned for Eclipse Chamber Orchestra many of which have now been recorded by Eclipse Chamber Orchestra on the Naxos label. Ms. Alimena has also served as Music Director of the Friday Morning Music Club Orchestra, now know as Avanti Orchestra (1995-2004) and the McLean Orchestra (2003-2010).  She is the recipient of a Boston University Distinguished Alumni Award (2004) and was voted into Washingtonian Magazine's Musical Hall of Fame (2003).